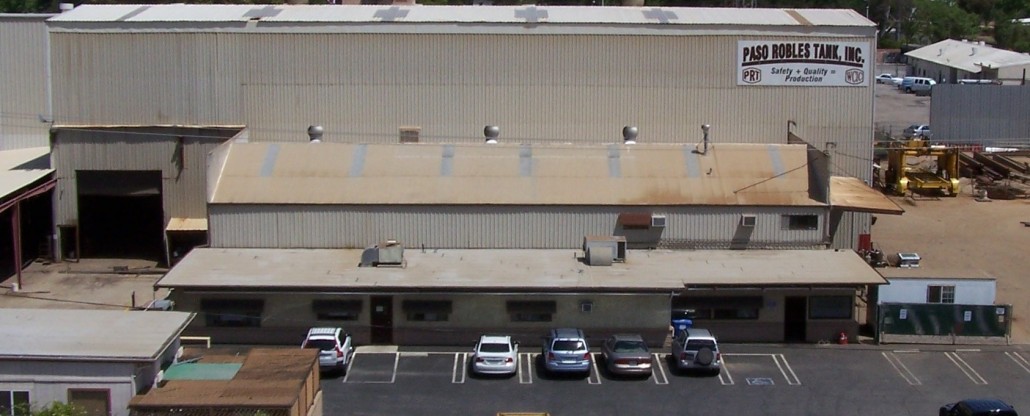 Paso Robles Tank , Inc. (PRT) is a full service tank contractor serving the nation. PRT strive to be an industry leader in the design, fabrication, erection , and coating of shop and field erected carbon and stainless steel storage tanks in compliance with the most current codes and industry standards. Our goal is to take care of each customer, employee, supplier, subcontractor  and general contractor in the most professional manner via fairness, respect and integrity.
Paso Robles Tank, Inc. operates throughout North America and holds licenses in the following states:
Arizona – Lic. #248974
California – Lic. #784971
Colorado
Idaho – Lic. #RCE-40731
Hawaii
Kansas
Minnesota
Montana – Lic. #226339
Nebraska – Lic. # 47737
Nevada – Lic. # 0069435
New Mexico – Lic. #388401
North Dakota – Lic. #55514
Oklahoma
Oregon – Lic. #203391
South Dakota
Texas
Utah
Washington – PASORRT875L4
Wyoming
If you don't see your state listed, please contact us as we are happy to acquire a license to serve your needs.
Our employees are the backbone of our success and vitality, this our goal is to hire, train,  and retain only the best and highest quality individuals/team professionals to the industry. Our staff and field crews have hundreds of cumulative years of tank building and coating experience and bring a wealth of experience from all over the world.
Our motto: Safety + Quality = Production. We live by this philosophy and practice it daily.
Our team of talented personnel will provide the services you need to get the job done from start to finish: design, fabrication, shop coating, field erection and field coating. Paso Robles Tank, Inc. has in-house engineers who can stamp and certify all of our calculations and drawings. We also coordinate the tie-in piping, venting accessories, sensors and cathodic protection when necessary.